Usually after Christmas there is a feeling of let-down. The holidays are over, and life needs to get back to normal. But this year was different because my brother and Rebecca were coming for a little post-Christmas visit from London, and they were bringing some special news with them.
Let me go back a bit to mid-November, when Jeff emailed me to say he was shopping for a ring for his lovely girlfriend Rebecca, and could I take a look at some options he was considering. WHAAAT?!? I was OVER the moon excited. Jeff and Rebecca are the most adorable couple, and have been dating for a long time, and I was just beyond thrilled that he was going to make her part of our family (should she want to be!).
Of course I threw myself into helping him find the perfect ring, which he eventually did. I have to admit he was quite picky and just really wanting to get her a ring that perfectly suited her style and tastes. You'll have to ask her, but I think he pulled it off. The only problem was that he ended up purchasing the ring from a US based company, and he asked me to bring it over the pond to him when I traveled to London for work. Uh...most of you who know me know that I am not the most organized or responsible person ever. I am notorious for losing sunglasses and sippy cups....how could I be trusted with an expensive diamond engagement ring? And the hardest part was that I could ask NO ONE for advice about how to safely transport it, because this was all super top secret. I didn't even share it with Nathan, which was a huge exercise in restraint. Long story short, I managed to make it through two airports, security, a trans-Atlantic flight, customs, a train and a cab, before finally delivering it safely to my very excited and anxious brother in Notting Hill. He was like a giddy child with a new toy, opening it and examining it in all kinds of light and from all angles. He agreed - it was perfect in person. We talked a lot about how excited he was to propose, and how he finally knew without a doubt that Rebecca was the perfect woman for him. So sweet!
Although I had been part of the ring purchase and delivery, he wanted to keep the details of the future proposal to himself, which I respected. While I fully expected them to step off of their plane engaged, I still wasn't certain, and had no idea when/how it happened. But there I was, armed with my camera, to catch everyone's expression as they shared the news. And it was priceless! I don't know if they were more shocked about the engagement, or the fact that I had managed not to spill the beans for a month and a half lol. Needless to say, Rebecca had said yes, and my family was beyond thrilled at the news. Rebecca is such a fun, easy going, smart, affectionate, intelligent person, and I'm proud to have her as a sister. So they are engaged, and planning a fall wedding somewhere in New England. Lots to look forward to! Congrats to them!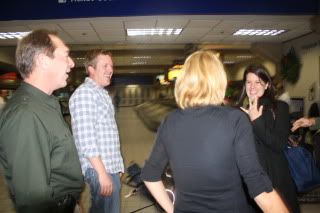 So their visit began on a high note, and stayed there. The boys were so excited to see Uncle Jeffrey and Becca. Well, obsessed would be a better word. Jeff and Rebecca aren't around kids that much, so they were very enthusiastic play partners, which pleased the boys immensely. Everytime we'd go over to my parents house during their visit, both Hayden and Pierce would run into their house yelling "BECCA....JEFFREY!". We all spent time together at the zoo, playing Wii, celebrating New Year's Eve, hiking, and watching the Badgers kick butt (but lose) at the Rose Bowl. All in all, it was a great New Year's, and the fitting start to a year that is sure to be filled with amazing events for our family!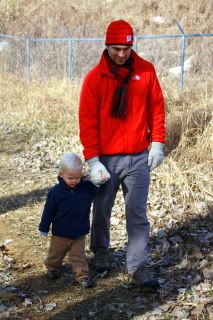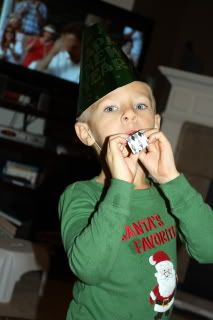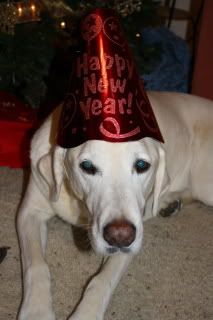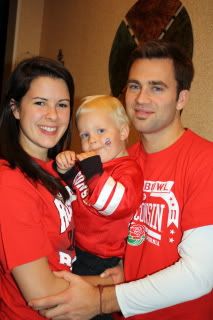 Happy 2011 everyone! Hope this year brings great joy and fun times to all of my friends and family!